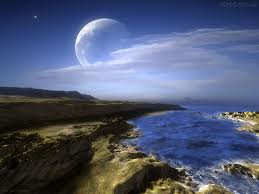 No.11 -Research of mysterious
Symbol of intuition, movement, change, research, adventure.The number is ruled by the Sun, Moon, Uranus. If in your numerical combination you have emphasized number 1, 10, 12 you should pay attention to the interpretation you receive.
If you are
Man – You like to risk, you love money, adventure, everything that is unusual, you are ready to engage in secret adventures, you have several parallel love relationships. For you, it's all a challenge and you live so that others are wondering how you manage to achieve everything. You can have an out of wedlock child that you do not know exists or someone can surprise you about it. The chances at work are great, in love too, it all depends on your willingness to be realistic, persistent and less egocentric. You can be a member of secret societies, take narcotics, or you can suffer from depression. Although you may be sometimes difficult for close people you are irresistible, charming and able to reach the goal anyway. You need to learn how to avoid conflict situations. You can achieve your goal and your wish will come true because you are ready to pay the price for it.
Woman – Many think you are a negative person, you are nervous, maybe too self-centered, masculine and you do not actually reveal your true nature to anyone. You suffer from irrational fears, you can be ready to get in touch with someone who is not free or you can try to solve the problems in the original way. Often you are for one to break up love, relationship or partner leaves you because of your nature. You fail to present yourself in the best way,lovers leave you or you do not have the patience for them. Intimately you want to have someone you can rely on. You need psychotherapy to stabilize yourself. You have an interest in metaphysical and occult. It is possible to have a sudden monetary gain or a new romance.
Pick up another number