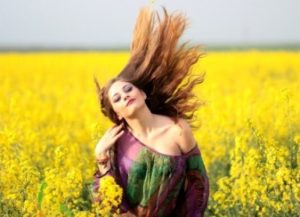 No 3.- Joy, child, creativity, agreement
If number 1 is the father, number 2, mother, number 3 is a child so that childlike behavior, immaturity, openness, cheerfulness, enthusiasm and innocence are characteristics of this number because it is under the influence of Jupiter, the planet of happy circumstances, wealth, travel, and good opportunity.
If you are
Man-You can be gentle and crazy without taking into account all the aspects of the situation you are in, regardless of whether it's about work or love problems. Try to be more responsible and reliable when it comes to money, your business plans, you can be irresponsible and you can miss the opportunity to be promoted. If you plan to cooperate with people from other countries, you should do it. Love problems should not be a cause for dissatisfaction, but if that's the case, then you should be more committed to your partner. If you are single, there is a chance to experience new love.
Woman– You are cheerful, charming and ready to engage on a large project, possible with foreign partners, and you can expect to be very successful. There is a possibility to travel abroad or to communicate with someone who often travels abroad and you can start a new love affair. The number is auspicious, number 3 brings about a steady change in all aspects of life. You can expect some kind of an inviting call from abroad, a business offer, an e-mail offer as to an opportunity to work with educated people, get a job in diplomacy, the media. If you are an artist, you may expect to be famous.
Pick up another number